HOLDEN BATTERY SERVICES, LLC
800-594-9257
HBS-BLAST
Battery Load And Service Tool
Replaces GE, 46-302882G1 Battery Load Fixture for AMX-4's
Now Taking Orders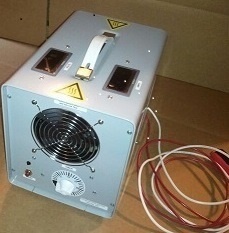 >Unit provides Discharging for AMX-4 Batteries to 113V for Unit Calibration.
>For Testing Batteries in set of 9 or 10 batteries.
> For General Battery Testing under 1200 Watt Load.
>120V 1200 Wattt Load & Discharge Tester
> Built in Circuit board with fan & timer
> Built in DC Meter and DC Ammeter (See Photos)
> Unit has been fully tested and is ready.
> Test Equipment does not come in contact with patients.
Part # HBS-BLAST Model # HBS-1200W Made in USA List Price $1500.00
Special Sales Price-Over Stock Sale While they last
Price $1200.00
Orders are now being taken.
Order by: E-Mail ;

; Phone: 1-800-594-9257; 1-276-466-4713 Fax: 1-276-466-4080 OR Go to Add to Cart
Return To:Type Portables Serviced|

If you have any questions please Call 800-594-9257 or E-Mail: ptholden@aol.comm
---