HOLDEN BATTERY SERVICES
UROVIEW 2500 & 2600-Rev B
Totally NEW System in Trays with Sensor Terminals to read individual Cells. Makes replacing individual Cells simple and easy.
Replaces GE, OEC 00-875370-01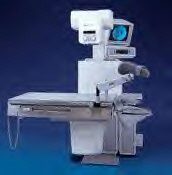 LEAD ACID BATTERY KITS
1.) 12 Amp Hour System
---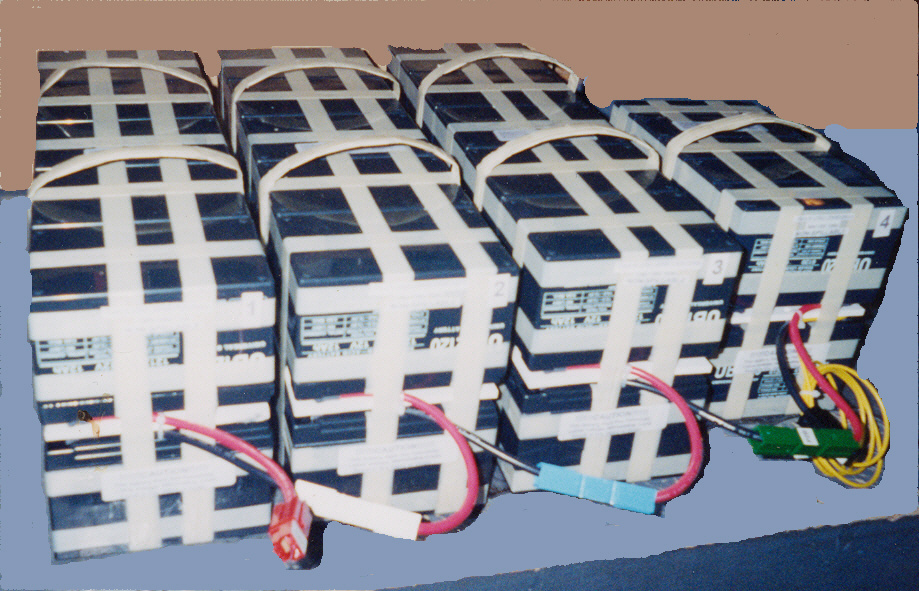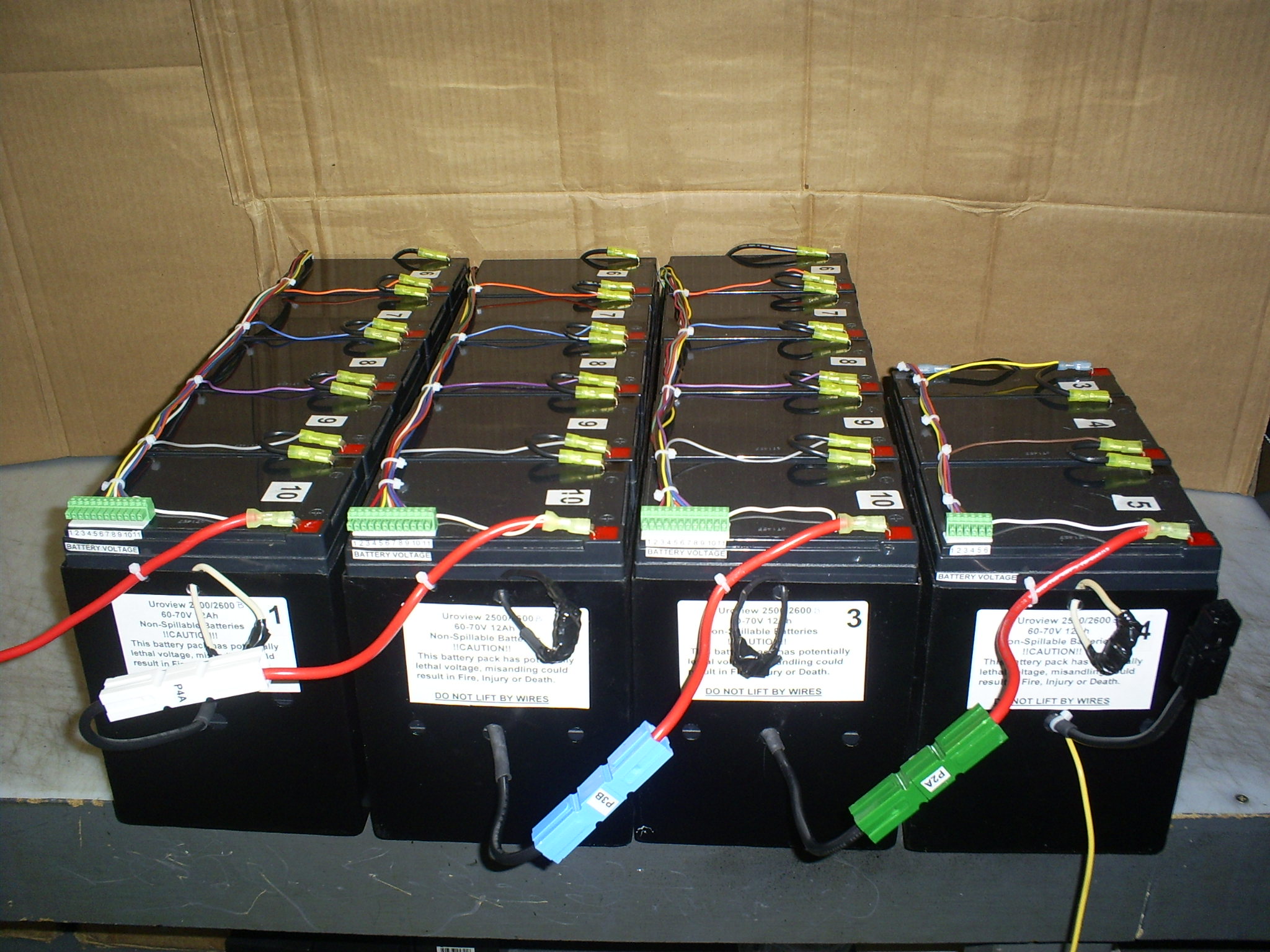 Old System Taped New Uroview System in trays
For UROVIEW 2500/2600 Part Number UV-2500/2600-B
NEW Available Now..System in Trays, Makes replacing individual cells Simple and easy.
Part Number UV-2500/2600-B consist of 4 Trays (3 @ 10ea12V12Ah cells and 1 Tray @ 4ea12V12Ah & 2ea 6V 12Ah cells). For a Total of 36Cells, 420.0 Volts., New Wiring kit, Pre-Assembled with sensor cables and terminal strip to read individual cells. (HBS 12V 12Ah & Universal 6V 12Ah cells) $1700 per set
For Ordering Options:

or call 1-800-594-9257, 1-276-466-4713, Fax: 1-276-466-4080
Return To:Type Portables Serviced|